Create EAN barcodes
The barcode is the conversion of the EAN or GTIN (Global Trade Item Number) into an electronically readable font. The barcode consists of bars and gaps of different widths and can be read and processed by scanners or cameras.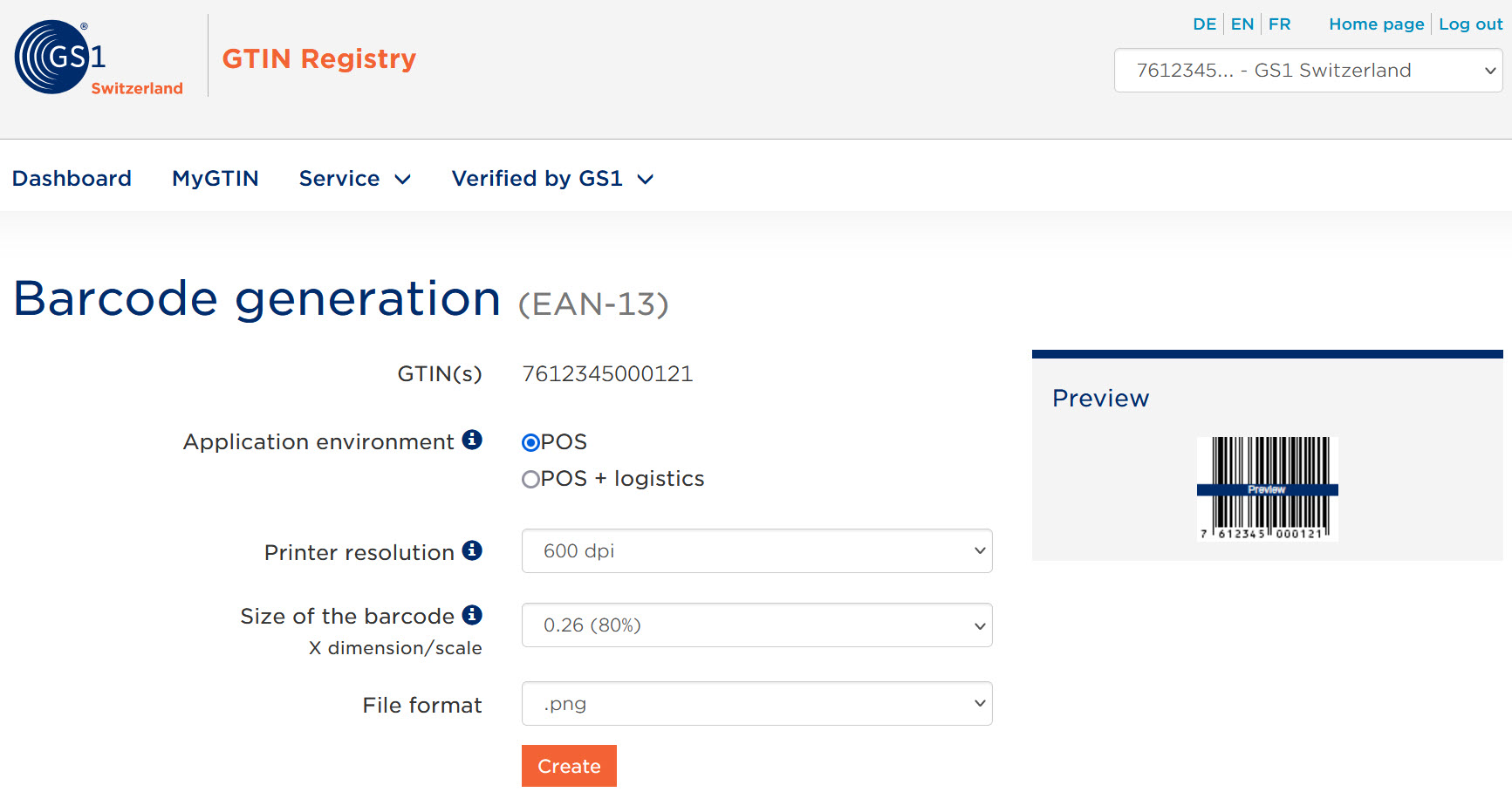 You can change the resolution and size and download the EAN-13 barcode in the following formats: PNG, JPG and EPS.
To use the GTIN Registry you need a user account, which GS1 Switzerland members and Starter Kit 10 owners can apply for here.
Make sure to use the same e-mail address for the account as the one used for your registration with GS1 Switzerland. You can check which e-mail address was used for your company's registration with GS1 Switzerland at www.gepir.ch.