GS1 Standards create trust
GS1 Switzerland is pleased to present the publication «Securing trust in the global COVID-19 supply chain».
The white paper «Securing trust in the global COVID-19 supply chain» was prepared by Deloitte in close cooperation with GS1. It highlights the challenges facing the COVID-19 vaccine supply chain. For example, a safe, error-free and timely supply chain must be ensured from the producer to the vaccine recipient.
It also highlights the need for global standards. GS1 standards increase safety, transparency and traceability. With the rollout of COVID-19 vaccines, stakeholders from around the world need to work together to ensure that both the vaccines are available and the supply chain is safe.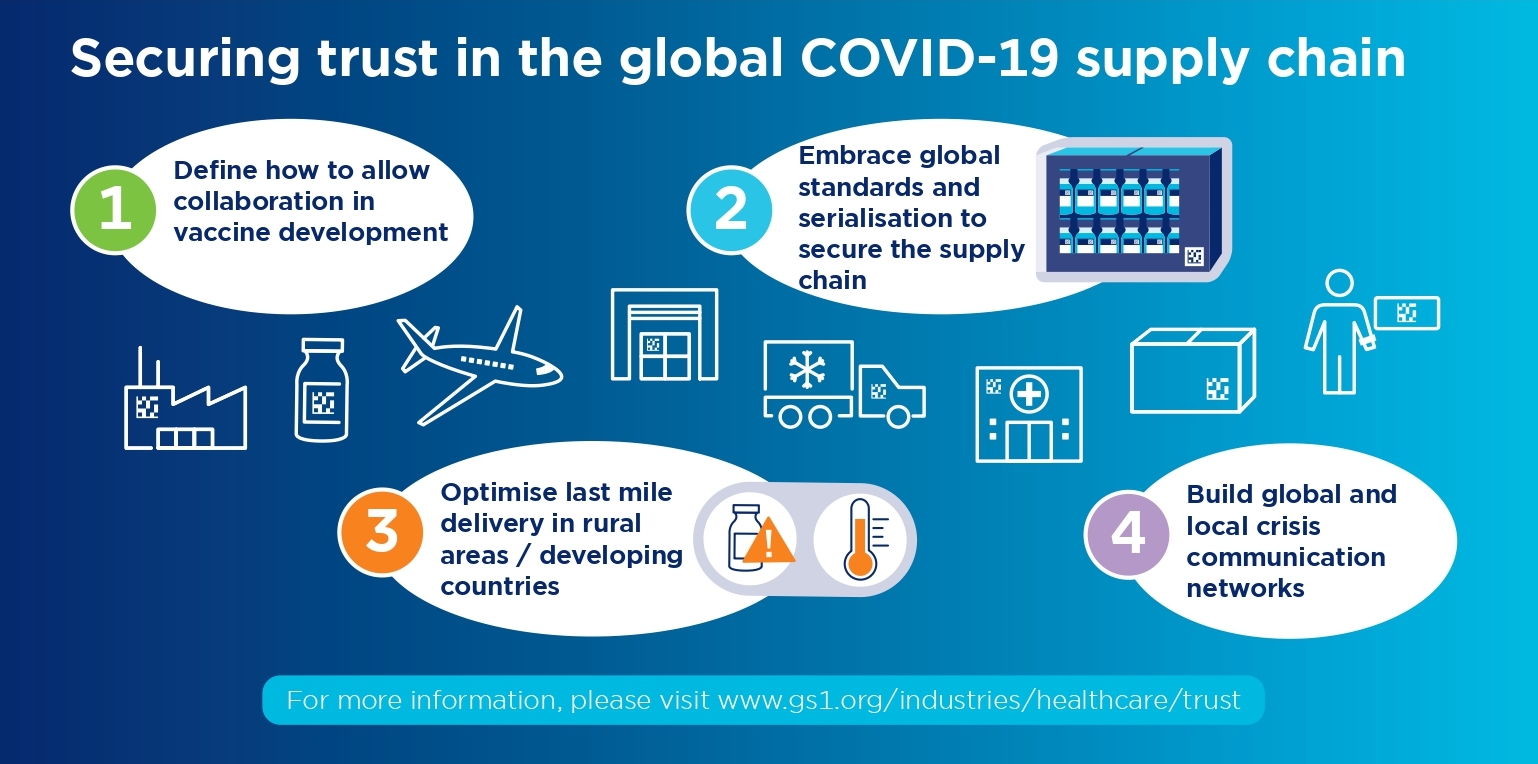 The key to this collaboration is that potential logistical requirements and bottlenecks can be identified early and actions taken to support the fragile supply chain. Therefore, continuous and close interaction between healthcare providers, government officials, regulators, health authorities, vaccine recipients and industry is necessary. The white paper published by Deloitte addresses this issue.
Global standards ensure supply chain security, enhance patient safety and build trust in vaccines, medicines and medical devices distributed worldwide. The communication of transparency and the open handling of information by all parties involved in the global COVID-19 supply chain are essential to counteract the great uncertainty of the public. Everyone has a right to the highest possible level of safety & transparency.
Meeting this challenge depends on all of us.
Contact
Head of Industry Engagement Healthcare